Skills Institute at Nittany Valley Sports Centre
Session Information Below!
Registration for Fall Session will open in August
Skills Institute is where soccer takes center stage. Rooted in child development theory, kids have a blast learning and improving technical and tactical soccer skills. Players will walk away more confident, equipped for their next right step, and ready for life's challenges on and off the field. Players enjoy 30 minutes of age-appropriate instruction and 20 minutes of small-sided scrimmaging. Classes meet weekly for 50-minutes.
Open Enrollment, Join Anytime!
Steve Greecher
SGreecher@thecentrepa.com
(814) 689 1802 Ext: 105
Classes are available for all levels of player.
We follow a national curriculum that has seen over 1.2m players go through this and the Lil' Kickers program.
We want to provide a fun and enjoyable learning environment for every player.
AGES 5/6, 7/8, 9-12, 13/14.
Boys and Girls.
8:1 Player-to-Coach Ratio.
Personal feedback and player-centric coaching
No club affiliation needed.
$17 per class.
Players receive a jersey and shorts when registering for their first season.
Seasons are typically 10-13 weeks long.
Educate. Develop. Inspire.
Skills Institute Level Descriptions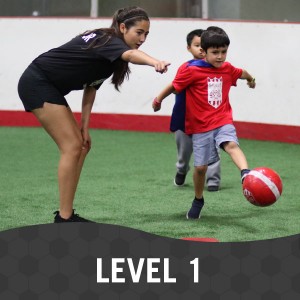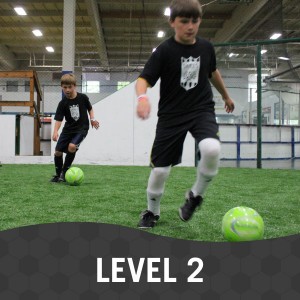 Level 2 Coming Spring 2021
For players that have completed level 1
For players that have completed level 1
Level 2 Coming Spring 2021
Levels 3 Coming Summer 2020
Levels 3 Coming Summer 2020
Levels 3 Coming Summer 2020
Levels 3 Coming Summer 2020
Of course!  This could be the extra class added to your schedule to help you (and your team) improve.
Yes! We offer open enrollment, so that you can join anytime and have your class fees prorated.  This means that you pay only for the remaining class and not the full session fee.
The free trial policy is usually limited to one free class per child. However, in special circumstances a SI Coordinator may offer an additional free class to a child, particularly if it's been a long time since the last free trial class.
No, but we do offer one free trial class to new customers to see if your child enjoys SI experience.
(Players registering for the final class of the session would be registering for one class).
You are allowed to make up 2 classes maximum within the session in which you are enrolled, subject to space availability. We typically offer many other class times, so usually this is not a problem; however we cannot guarantee that space will be available.  We stick to the 8:1 player ratio in our classes.  Please note that you cannot carryover make-up classes into later sessions.
The entire session must be paid in full at the time of registration. However, since we offer open enrollment, we do prorate class fees when joining after the season has started.
Yes, though you will need to register and pay for the additional class sessions separately.  Also note that we follow a specific class curriculum, so your player will be receiving the same information for the second class – not a bad thing, but something to note.
No, in order to maintain class ratios and consistency within the program, we schedule players for specific times and days. When registering, be sure to first determine which day best suits your schedule. Of course there may be an occasion when a make-up class is needed.  In that situation, you can schedule a make-up class for any day in which class space is available. If your schedule changes during the session, and you need to switch days, we will try to accommodate your needs to the best of our ability. However, changes cannot be guaranteed and are based on space availability.